Education
Education is an essential factor for the economic development of a society. In cooperation with the University of Applied Science, Engineering and Technology (USET) in Banjul, a curriculum is being developed to give USET students access to photovoltaics, lithium-ion battery storage and electromobility. On the one hand, the necessary theoretical basics are taught, but a special focus is on imparting practical skills in dealing with solar modules, battery storage and electronics. The practical exercises are carried out on the installed VoltaViewAfrica Powerhouse reference systems. Here the different application scenarios that are possible due to the availability of electricity will be demonstrated directly on site.
In addition, cooperation with local schools in the immediate vicinity of the reference systems is sought in order to give schoolchildren access to these new technologies at an early stage and to arouse interest in this topic.
The aim is to train long-term qualified personnel who can take over the maintenance of such systems but also enable the manufacture and construction of these systems in The Gambia in the future. This will create new, high-quality jobs in the medium term and therefore enhance the economic development of the country.
The Powerhouse-Concept at a Glance
VoltaViewAfrica.org is a non-profit organization that builds modular mini-grid powerhouse systems – designed according to the German Bauhaus building block principle – in sub-Saharan Africa with local partners to give everyone affordable access to safe drinking water and electricity. The technology was developed by in Germany by the renowned research institution Fraunhofer HHI and Clausthal University of technology and manufactured by the start-up companies VoltaView GmbH and VoltaMove GmbH.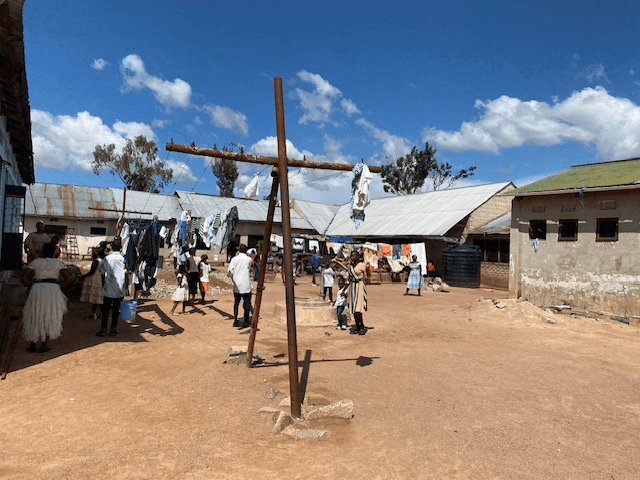 The Watoto wa Africa Orphanage The Watotowaafrica orphanage in Mwanza/Tanzania is a facility in great need because they have no or just irregular electricity and no drinking water. Their source…